Found 3 resources for the concept:
All life forms share fundamental similarities. (LS4.A)
Grade Level(s):
Source:
Resource type:
Time: Four 45-minute periods
Overview
Students are introduced to the field of experimental evolution by evaluating skeletal changes in mice that have been artificially selected over many generations for the behavioral trait of voluntary exercise wheel running.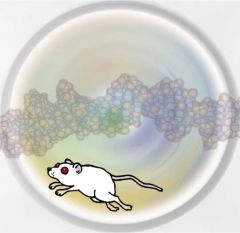 Grade Level(s):
Source:
UC Museum of Paleontology
Resource type:
Time: 30-40 minutes
Overview
The theory of evolution is broadly accepted by scientists — and for good reason! Learn about the diverse and numerous lines of evidence that support the theory of evolution.
Grade Level(s):
Source:
Resource type:
Time: 100-120 minutes
Overview
In this lesson, students will examine a beautiful tree of life poster by artist Ray Troll and use it as a launchpad to explore evolutionary, or phylogenetic trees. Students will take a pre-assessment to address misconceptions about phylogenetic trees before completing a modeling activity to give them a better understanding of how trees are used to model evolutionary relationships.