Found 3 resources for:
allopatric
Grade Level(s):
Source:
UC Museum of Paleontology
Resource type:
Overview
¿Qué es la evolución y cómo funciona? Introducción a la evolución ofrece información detallada y práctica sobre los patrones y los mecanismos de la evolución.
View details >>
Grade Level(s):
Source:
Evolution: Education and Outreach
Resource type:
Time: 40 minutes
Overview
Punctuated equilibrium is sometimes erroneously cited as evidence that evolutionary biology still hasn't figured out how evolution works. In fact nothing could be further from the truth. Punctuated equilibrium builds on (not tears down!) established evolutionary theory. Find out how the process works.
This article appears at SpringerLink.
View details >>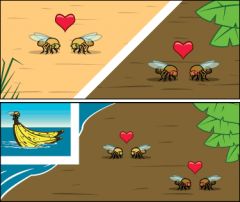 Grade Level(s):
Source:
Resource type:
Time: 15 minutes
Overview
This video illustrates the speciation process in birds to help explain the basis of earth's biodiversity. Registration may be required to view the discussion and multiple choice questions that accompany the video.
View details >>