Found 2 resources for:
gradualism
Grade Level(s):
Source:
Evolution: Education and Outreach
Resource type:
Time: 40 minutes
Overview
Punctuated equilibrium is sometimes erroneously cited as evidence that evolutionary biology still hasn't figured out how evolution works. In fact nothing could be further from the truth. Punctuated equilibrium builds on (not tears down!) established evolutionary theory. Find out how the process works.
This article appears at SpringerLink.
View details >>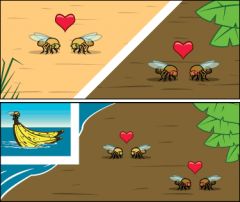 Grade Level(s):
Source:
Resource type:
Time: 1.5 hours
Overview
This excerpted chapter from Carl Zimmer's book, The Tangled Bank, describes the evolutionary processes responsible for large scale patterns in the diversity of life through time. Reprinted with the permission of Roberts and Company Publishers, Inc.
This resource is available from the National Center for Science Education.
View details >>