Grade Level(s):
Source:
Resource type:
Time: Two class periods
Overview
Students observe and compare a variety of living things and pictures of living things to observe their similarities and differences.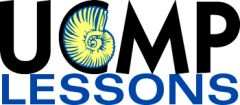 [Evidence of evolution: Grades K-2]

Form is linked to function.

[Evidence of evolution: Grades K-2]

Living things are alike in some ways and different in other ways.

[Nature of science: Grades K-2]

We learn about the natural world using our senses and extensions of our senses. (P3, P4, P6)
Science and Engineering Practice 3. Planning and carrying out investigations
Science and Engineering Practice 4. Analyzing and interpreting data
Science and Engineering Practice 6. Constructing explanations and designing solutions
There are currently no teaching tips for this resource.