by the Understanding Evolution team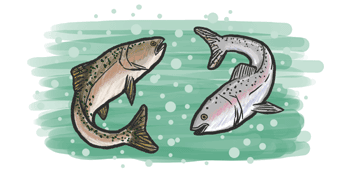 Given urgent need, limited resources and competing interests, what are our priorities for conservation, and why? What considerations should be brought to bear on decisions that affect biodiversity?
As discussed in the introduction, biological systems evolve. Variables change, because evolution is change over time through descent with modification. So in the field of conservation, history is a critical part of how we think about the complex issue of conservation.
The case studies in this section focus on how an understanding of evolution can inform conservation efforts.
In this section we will explore these key questions:
Why is it difficult for a population with few individuals to survive?
How does understanding evolution help us revitalize endangered populations?
How does knowledge of evolutionary history help us make conservation decisions?