Found 3 resources for the concept:
Human influence may be causing a modern mass extinction.
Grade Level(s):
Source:
Resource type:
Annotated journal article
Time: 1 hour
Overview
This research article examines connections between biodiversity loss and ecosystem functions that matter to humans, such as providing access to food, fuel, shelter, and water. This open-access article has been translated into Spanish and Chinese by students in the UC Berkeley Integrative Biology program.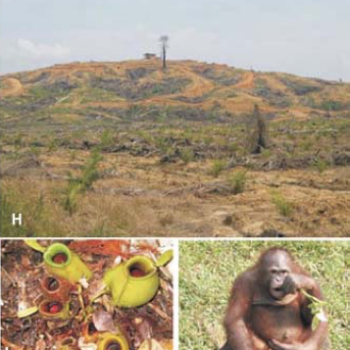 Grade Level(s):
Source:
UC Museum of Paleontology
Resource type:
Time: 30 minutes
Overview
Usually, extinction operates at a fairly constant rate, culling some species while speciation generates new ones. However, at a few points in life's history the humdrum of regular extinction has been interrupted by mass extinctions. Learn more about these biodiversity crises.
Grade Level(s):
Source:
Resource type:
Time: 1.5 hours
Overview
This excerpted chapter from Carl Zimmer's book, The Tangled Bank, describes the evolutionary processes responsible for large scale patterns in the diversity of life through time. Reprinted with the permission of Roberts and Company Publishers, Inc.
This resource is available from the National Center for Science Education.