Grade Level(s):
Source:
UC Museum of Paleontology
Resource type:
Time: One class period
Overview
In this lesson, students take a walk around the school grounds to discover the diversity of life that exists there.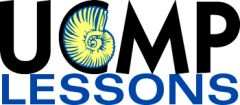 [Evidence of evolution: Grades 3-5]

Life is very diverse. (LS4.D)

[Nature of science: Grades 3-5]

Scientists base their ideas on evidence from the natural world. (P3, P6, P7, NOS8)
Disciplinary Core Idea LS4.D: Biodiversity and Humans
NOS Matrix understanding category 8. Science addresses questions about the natural and material world.
Science and Engineering Practice 3. Planning and carrying out investigations
Science and Engineering Practice 6. Constructing explanations and designing solutions
Science and Engineering Practice 7. Engaging in argument from evidence
There are currently no teaching tips for this resource.
This resource currently lacks an associated teaching background.