Grade Level(s):
Source:
Resource type:
Time: 30 minutes each for three sessions
Overview
Students learn that there are many forms of living things by going for a walk and by observing living things in the classroom.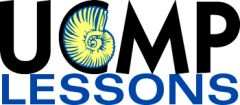 [Evidence of evolution: Grades K-2]

Today there are many diverse forms of life. (LS4.D)

[Nature of science: Grades K-2]

We learn about the natural world using our senses and extensions of our senses. (P3, P4, P6)

[Studying evolution: Grades K-2]

Scientists study living things.
Disciplinary Core Idea LS4.D: Biodiversity and Humans
NOS Matrix understanding category 3. Scientific knowledge is open to revision in light of new evidence.
NOS Matrix understanding category 4. Scientific models, laws, mechanisms, and theories explain natural phenomena.
NOS Matrix understanding category 6. Scientific knowledge assumes an order and consistency in natural systems.
There are currently no teaching tips for this resource.