Grade Level(s):
Source:
Resource type:
Time: Two 3-hour sessions
Overview
In a flexible multisession laboratory, students investigate concepts of phylogenetic analysis at both the molecular and the morphological level. Students finish by conducting their own analysis on a collections skeletons using the Mesquite software.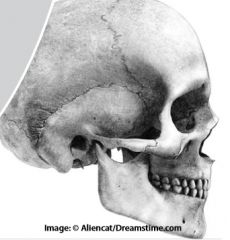 [Evidence of evolution: Grades 13-16]

Similarities among existing organisms (including morphological, developmental, and molecular similarities) reflect common ancestry and provide evidence for evolution.

[Studying evolution: Grades 13-16]

Evolutionary trees (i.e., phylogenies or cladograms) are built from multiple lines of evidence.

[Studying evolution: Grades 13-16]

The principle of parsimony suggests that the phylogenetic hypothesis most likely to be true is the one requiring the fewest evolutionary changes.
There are no NGSS/DCI concepts currently linked to this resource.
The full activity requires access to a collection of skeletons representing the major phyla of vertebrates, a collection of primate skulls, or a collection of hominid skulls.