Chances are that you are interacting with arthropods on a daily basis — in your garden, in a nearby stream, in your home, on your dinner table, and perhaps even on your pet! Arthropods abound!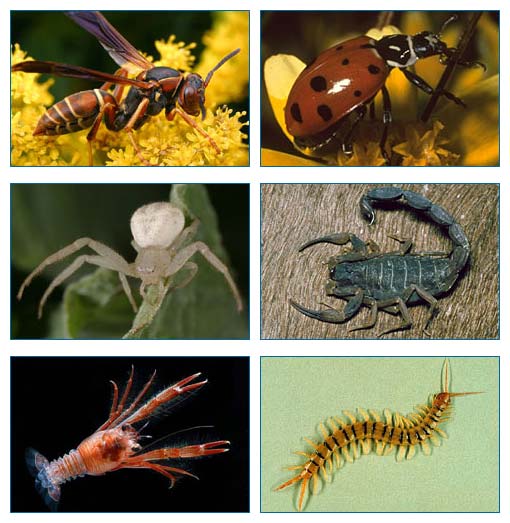 All of the animals pictured here (and many more!) are arthropods. In fact, more than 83% of all described animal species are arthropods. In this investigation, you will delve into the evolutionary history of arthropods to find out how they have evolved over time. You will learn what traits arthropods inherited from their common ancestor, how arthropods got their start over 500 million years ago, and how their lineage has diversified in some ways and been constrained in others.
But first, let's find out what arthropods are up to today. In the next few pages, you'll get a taste of the enormous variety that arthropods have evolved. Arthropods are found all over the world and make their livings in all sorts of ways.