A vestigial structure is a feature that a species inherited from an ancestor but that is now less elaborate and functional than in the ancestor. Usually, vestigial structures are formed when a lineage experiences a different set of selective circumstances than its ancestors, and selection to maintain the elaboration and function of the feature ends or is greatly reduced. Vestigial structures are homologous to fully functioning structures inherited by related lineages. Thus, they provide strong evidence of common ancestry and can help us trace the evolutionary origin of the species with the vestigial structures. For example:
Dewclaws. Several animals, including pigs, cattle, deer, and dogs have dewclaws – reduced, nonfunctional digits that don't touch the ground at all. The foot of the pig, for example, has lost digit 1 completely, digits 2 and 5 (the dewclaws) have been greatly reduced, and only digits 3 and 4 support the body. Evolution best explains the existence of dewclaws. These now vestigial features were inherited from ancestors with a larger number of functional digits.
Claws on bird wings. As chicks, hoatzin birds have claws on their wings, as do some adult chickens and ostriches. These vestigial features reflect the fact that the ancestors of all living birds had clawed hands, illustrated here by the 150 million year old Jurassic bird, Archaeopteryx.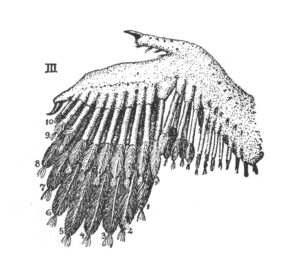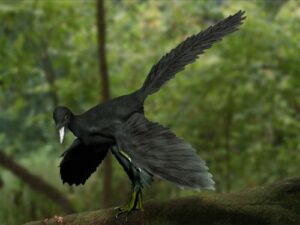 Reviewed and updated, June 2020.