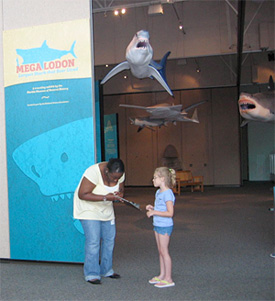 As with any exhibit, evaluation and testing can provide ideas for improving your trees once they are out in the world — or even before they are out in the world, if formative testing is within the scope of your project. Does your audience understand the tree? Did they get the message? Being willing to change your tree(s) based on audience response can make them much more effective.
You may have an in-house team for evaluation or funds to hire an outside firm. If you don't and if you need help with evaluation and assessment, explore the following resources:
Even if your trees do a great job at conveying your message, keep in mind that changes may be called for based on shifts in scientific understandings of evolutionary relationships. Of course, you should try to use the best-supported tree that is available at the time that you are designing the exhibit, and most major connections on the tree of life are well supported and are unlikely to change. But there is no guarantee that a branch or two on the tree won't need to be moved as new data emerges.
When possible, it is a good idea to be willing to change your tree based on new evidence. But if this is not possible, the idea that trees can and do change makes for a great talking point about science. Citing the source and date of the information in your tree can give visitors an idea of how recently these relationships were worked out and a sense of the ongoing process of science.
To learn more about more about how others have developed trees for exhibits, explore the following case studies: